Permanent eye liner or lash line enhancement is the perfect way to have professionally applied eye liner, 24 hours a day. Lash line enhancement subtly adds definition and colour to your lash line to create the appearance of thicker lashes. Permanent eyeliner can vary from a medium line along the lash line to enhance and widen your eye and give a more awake appearance, to a bolder thicker line to make your eyes 'pop'.
With permanent eyeliner you will have perfectly symmetrical eyeliner that neither smudges nor runs no matter what you are doing throughout your day. As well as looking amazing, these procedures can offer help to those who have make up allergies and problems with either their eye sight or not having a steady hands.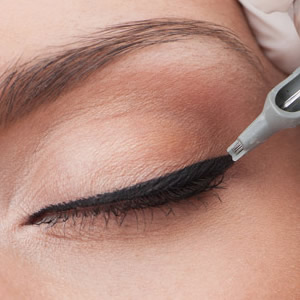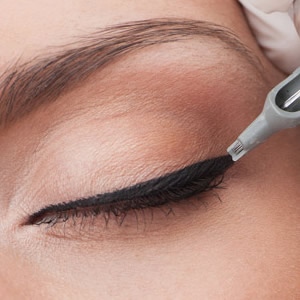 Lash line enhancement offers a subtle emphasis of your lash line by carefully implanting microdots between your lashes. If you prefer a bolder look, you can choose between a medium thickness or thick liner which is applied by a steady line along your lash line.  Both lash line enhancement and permanent eyeliner can be applied to both your upper and lower eyelids.
You will never have smudged or uneven eye liner again! The colour is custom blended for the look you want taking skin tone into account.